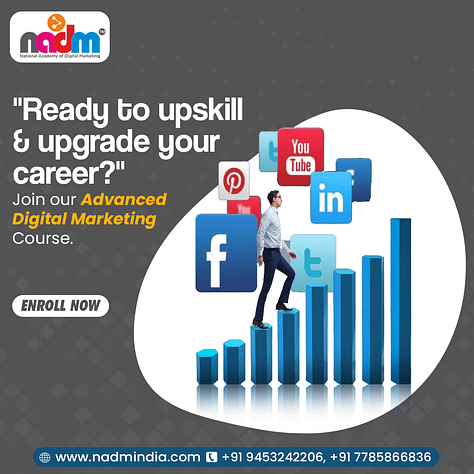 Social Media Marketing
Social media marketing involves use of social media platforms as channels for brand promotion, target audience growth, driving website traffic, and increasing sales. Social platforms are the center of SMM.
Different forms of Social Media Marketing
There are few type of social media marketing methods, but sharing content on social platforms in the major one. On social media channels, you can provide your comments or post on texts, videos, photos. Consider the example of blogs such as WordPress, Tumblr.
Videos can be categorized under the YouTube channel. YouTube is an effective way of Video marketing. Snapchat, Instagram allows to post and share photos.
2.   Networking services for Social Media:
From business point of view many social networking services allow the potential for more targeted marketing. Building services through community like forums, Message boards, Yahoo and Google groups etc.
3.   Review Sites:
Sites such as TripAdvisor, Makemytrip, Trivago provide consumer reviews. These sites provide updates, review comments, rating by consumers views.
4.   Social Geo location and meeting services:
Foursquare and Meetup can bring people together in real environment instead of cyberspace.
The Advantages of Social Media Marketing
Increasing Brand Awareness 
Creating a social media profile for your business to gain visibility is an exceedingly powerful way to increase brand awareness.  Facebook, Twitter, Instagram, etc. are social networking sites which can be of good use when it comes to marketing your brand. The wider your audience reaches, the more exposure you can get. The social media platform is greatly beneficial especially for new businesses since they already have the means to expose their brand publicly.
Customer Attraction
Engaging with customers is a fundamental factor in marketing and boosting conversion rates that businesses have been promoting for many years. Through customer engagement, business owners can effectively build a lasting relationship with their customers. As a platform created mainly for communication, social media advertising and usage can make customer engagement an everyday routine for businesses. This allows business owners to interact with their customers and build a good relationship in an up to date manner.
Keeping Track of Competitors 
With the use of social media advertising tools like Facebook Ads, business owners can research their competitor's latest trends. This can help them formulate better marketing strategies to match up or exceed their competitor's marketing development.
Accessible Consumer Insights
The vast majority of social media users are pretty vocal about their opinions on the latest trends.  This can help business owners identify their consumers' wants and needs, and apply these insights to their marketing strategy to increase product sales and build a splendid brand impression.
It's Mostly Free
Creating a business profile in social media is mostly for free. Let's take a Facebook page as an example. As an administrator, you can easily create a page for your business on Facebook.  You can promote your products for free through a public post and you can even share it with your friends without having to pay a single penny. Although boosting your content's audience reach is not for free, the fact that you have the freedom to post about your brand is already incredibly helpful.
The Disadvantages of Social Media Marketing
Negative Feedback 
One viral negative feedback can hit a business harder than a knockout punch. This a pressingly important factor to consider for business owners. Almost everything in the social media platform is shareable which means that one negative feedback can impact almost everyone. This could break customer trust and ruin brand perception for both business owners and their businesses.
Time-Consuming
It may sound like an easy task, but social media advertising requires a lot of time and patience. You may also need like a year worth of luck just to get immediate results. Social media marketing is a gradual process and requires high consistency in order for the business to be known.
High Volume of Contents
Due to the heavy amount of contents from other social media users, searching for a particular business is like finding a needle in a haystack. For business owners, this means that increasing brand awareness is not as easy as it actually sounds.
Wrong Information
It is not a secret that social media contains a lot of fake news and contents. These could possibly mislead multiple numbers of users. In a real case scenario, negative feedback can trigger these types of misleading information to be spread. These can eventually destroy a business' reputation on a large scale.
The problem of Security Breach
Although some social media applications and websites are highly protected, there is still a risk for a possible security breach from online hackers. And although this disadvantage rarely happens, the stakes are higher for business owners when it happens.