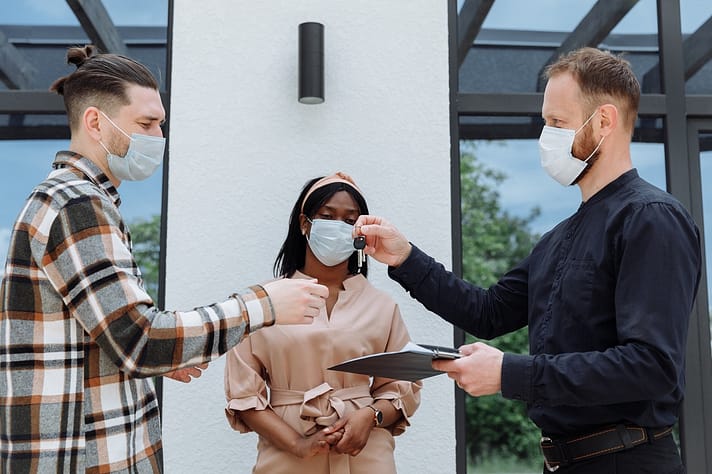 The COVID-19 crisis has impacted practically every business sector, including real estate.
Innovative marketing trends have emerged as a result of changing buyer lifestyles and purchasing patterns.
The real estate sector is undergoing massive changes, and these shifts will have a direct impact on both customers and developers. Despite the economy's concerns, the stock market has grown significantly in the last year. Let's take a look at the changes that are anticipated to occur in the real estate market following COVID.
Digitalization
Because of the increased use of technology and online media, realtors are focused more than ever on improving their digital presence. Despite the current crisis, digital media channels have been shown to provide business flow for real estate enterprises. Users have become accustomed to using mobile phones and other devices to get a vast amount of information about properties.
Most developers are now embracing a digital-first marketing approach to tap more customers online to keep up with this trend. The most common marketing outlets for realtors are Google and social media platforms such as Facebook, Twitter, and Instagram. There is a significant increase in search terms such as "flats in Kochi", "Apartments for sale in Thrissur" etc. for the last one year on google. Digitalization will play a crucial role in enhancing the growth of the real estate sector.
Innovation
Technology is always changing, and there is always room for innovation in all corporate sectors.
In the real estate market, product innovation is also crucial to corporate success. Various technical advancements are now allowing builders to retain business stability and resilience.
After COVID, the residence conditions will require a greater level of safety and sanitation.
To achieve this, builders may need to plan ahead and include structural and operational improvements into their projects. When it comes to designing futuristic projects, cutting-edge technology such as artificial intelligence and virtual reality are expected to come in helpful.
CRE cost optimization:
CRE cost optimization has always been possible. The pandemic has only increased the emphasis on cost-cutting and design changes, with technology serving as the catalyst.
While physical workplaces would continue to exist, the way in which they are used would alter.
Implementing technology to drive consumption patterns, for example, is critical to seize the opportunity.
Bespoke storytelling
Luxury home buyers are always on the lookout for a property with a story-telling element, resulting in a really unique experience. People nowadays yearn for personalized experiences based on their emotions, requirements, and desires for a luxurious existence.Here, exclusivity is crucial not just to add a personal touch, but also to ensure that the property stands out not only now, but also in the future.
They place a premium on the authenticity of products and services that have focused attention on home automation, smart design, and cutting-edge technology. There is a significant rise in demand for luxury flats in Trivandrum these days, because of these factors. While customized experiences are at the heart of hospitality at every touchpoint, there is a growing desire for a bespoke and well-connected living ecosystem tailored with a diverse range of options for living, working, and playing luxuriously.
Creating communities
One of the most common requests from consumers is a location where they can cooperate and interact with people who share their interests.As a result, developers make sure to create cutting-edge environments while also fostering communities where customers may feel at home.
They want everything for an extravagant lifestyle, including spectacular clubs, fine-dining activities, mental well-being zones, art & culture programs, spa, and other leisure offers.
For long-term relationships, this shift toward establishing communities rather than separate living has become critical.
Also Read: Staying Healthy During the Final Months of COVID-19
Summary
The real estate sector will not be the same in the post-COVID era as a result of these shifting market patterns. Furthermore, in these uncertain times, the concept of house ownership has taken on new significance. People have become increasingly conscious of the benefits of owning a home because it is the safest place to be.
The pandemic period has altered the way people live, work, and play, and this will have a cumulative effect on housing demand. In addition, there will be significant changes in terms of investment and development approaches in commercial real estate. Thankfully, India's real estate business adapts swiftly to these developments and embraces modern technologies with little resistance. We expect that once the condition gets better, the industry will jump back with more strength.