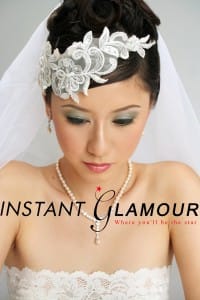 The main ingredient in Jiva Turmeric Cream is Turmeric. Turmeric is an ingredient well-known in Ayurveda. Turmeric has been widely used as a skincare ingredient in India for centuries. Many of the earlier scriptures and Vedic books also have a mention of Turmeric as a skin brightening ingredient. To date, Turmeric is well-known to add beauty, radiance, and glow to the skin. This is the reason, Turmeric is incorporated in a number of skincare products, in order to impart a skin brightening and lightening effect.
Turmeric is well-known for its anti-bacterial, anti-fungal, and anti-inflammatory properties. This means that it helps in fighting bacteria and combats the growth of germs. It also helps in eliminating fungal infections and prevents them from growing. The anti-inflammatory property of Turmeric helps in soothing and calming the skin. Turmeric helps in cooling down the skin and works against skin-inflammation and skin irritation. It helps in fighting a number of skin diseases. It also effectively eliminates the growth of dirt and impurities on the skin. If left untreated, the accumulation of dirt leads to acne-causing bacteria and zit inflammation. Turmeric protects the skin from bacteria and helps in eliminating acne marks.
Turmeric is often used as a first-aid ingredient. It helps in forming a protective barrier on the wound or damaged skin and helps in fastening up the healing process. It also inhibits properties that help in relieving pain and curing skin disorders. The crucial benefit of Turmeric is that it imparts skin glow. Turmeric helps in diminishing the look of dark spots, pigmentation, blemishes, and dark circles. It helps in lightening skin tone and smoothing out the skin texture. This provides the skin with an undying natural glow.
Turmeric also acts as an effective cleanser. It helps in sloughing off unwanted impurities and grime dirt from the skin. It removes excess oil and sebum and provides your skin with a cleansed, non-sticky after-feel. It helps in cleansing clogged pores and sinks deep into the skin in order to moisturize it. It works efficiently on acne scars and blemishes that are stuck deep into the layers of the skin. With a cleansed and purified look, Turmeric helps in restoring skin glow. It also acts as a nourishing agent that takes care of the moisture requirements of the skin.
Pipali-Piper longum
Being anti-bacterial in nature, Pipali-Piper Longum or Long Pepper helps in fighting acne-formation. It effectively prevents the formation of acne-causing bacteria and helps in keeping the skin cleansed and germ-free. It protects the skin from breaking out and simultaneously works against the active acne by fighting the bacteria and prevents their growth.
Neem-Azadrichta Indica
Neem-Azadrichta Indica or Neem Plant helps in fighting bacteria that infect the skin and lead to acne, breakouts, pigmentation, blemishes etc. This ingredient inhibits anti-inflammatory, anti-fungal and antiseptic properties. These properties help in keeping the skin youthful, healthy and glowing. Neem also helps in diminishing the look of blemishes and taking care of acne-scars. It keeps skin health in check and restricts the formation of active acne.
Haldi-Curcuma longa
Curcumin or Turmeric helps in keeping skin-related issues like acne, blemishes, dryness, and dehydration away. Its anti-inflammatory properties help in soothing sunburns, suntan, skin irritation, redness and skin inflammation.
Rosemary- Rosmarinus officinalis
Rosemary is an ingredient well-known for lightening skin blemishes and dark spots. This results in improved skin complexion. The anti-inflammatory properties of Rosemary help in combating skin swelling and puffiness. Rosemary also helps in healing skin scars and soothing wounds.
Benefits of Jiva Turmeric Cream
Enhances skin complexion
The main ingredient in Jiva Turmeric Cream, Turmeric, works its magic and helps in enhancing the skin complexion. It improves skin tone and imparts a glowing shine to the skin. It makes the skin look youthfully radiant and luminous. Jiva Turmeric Cream helps in evening out your skin tone and adds a natural glow to the skin. This enhanced complexion makes your skin shine bright from miles apart
Protects from skin infections
The anti-inflammatory properties of Jiva Turmeric Cream help in combating bacteria and infections. The cream absorbs deep into your skin and helps in fighting impurities and dirt hidden deep into the layers of the skin. This prevents new acne formation as the formula fights acne-causing bacteria. It also helps in fighting active acne present on the skin. This keeps the skin acne-free and protects it from infection or inflammation
Reduces blemishes and spots
Both Rosemary and Neem in the formula help in diminishing the look of blemishes. These ingredients effectively work on banishing the nasty, dark leftover acne scars and spots. Jiva Turmeric Cream also helps in getting rid of skin-deep blemishes and uneven pigmentation by evening out skin tone and enhancing skin complexion. Once the blemishes are diminished, the glow on your skin will be mesmerizing
Ensure soft and smooth skin
Jiva Turmeric Cream fights acne and diminishes blemishes while moisturizing your skin. The hydrating properties of Jiva Turmeric Cream help in keeping the skin nourished for long. It helps in forming a protective layer on the skin that creates a barrier against environmental stressors. Continuous hydration and layers deep moisturization makes your skin soft, smooth and supple. Jiva Turmeric Cream gives your skin the love of moisturization and nourishment
Clean the affected area thoroughly and let it air dry
Apply a layer of Jiva Turmeric Cream, covering the entire affected area
Wash your hands before and after application of the cream
Apply the cream as often as required
This cream is for tropical application and is advisable for external use only. Use it as per the recommendations and advice of your doctor. Carefully read the directions before use. Thoroughly wash the affected area before use and clean it with a dry towel. Make sure your hands are clean and dry before the application. Wash your hands after application.