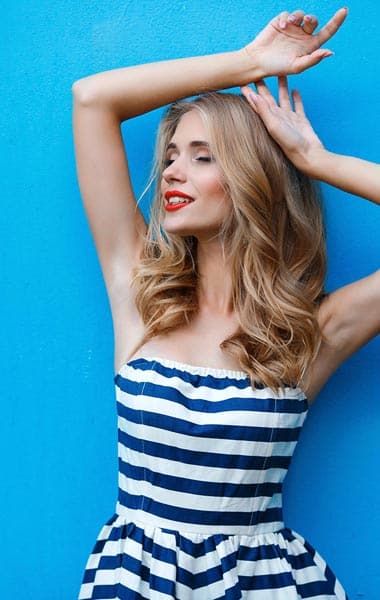 You've spent hours creating the perfect Shopify theme for your client, but you can't get it to look quite right. Your client is getting frustrated, and you are beginning to feel the stress too. What are you going to do? How are you going to fix it? Don't worry! You can still save this project! The key to converting PSD files to Shopify lies in design thinking and the 10 secrets listed below! Learn how to convert PSD files with ease by following these simple steps!
1) Use Shopify Template
If you can get your hands on a working shopify template, using it is probably one of your best options. This saves you from spending time designing each element of your store (although it's worth noting that templates may require some modifications), but you'll still need to know how to code in HTML and CSS, or hire someone who does. Here are some top places for finding templates
2) Free Online Services
Online design services offer a great opportunity for businesses who need certain design elements made, but don't have access to people with specific skills. Take advantage of these easy-to-use tools—there are lots of affordable options online, including Fiverr, 99Designs and DesignCrowd. Don't be afraid to use more than one website if you can't find exactly what you want on your first choice! More importantly, though, it's worth researching potential designers before giving them money.
3) Design for Mobile First
One of your number one priorities when designing for ecommerce is making sure your website is mobile friendly. According to Google, more than half of its searches are made from a mobile device. That's why it's important that you design first with mobile in mind, instead of just scaling down a desktop version. You can do so by adding Responsive Web Design (RWD) elements to your site.
4) Outsource These Steps
If you are not able to create unique designs for your clients, mockup alternatives are always there. It's time-consuming, however, creating mockups is something I do all day long. As a result, I can now create clean and beautiful mockups in less than 10 minutes. That's how much practice does it.
5) Mockup Alternative
If you're designing your site in Photoshop, it might be easier to mock up your designs with a tool like Adobe's (free) Photoshop Sketch. The tool has many of Photoshop's tools built-in but also offers powerful exporting options that let you take your design from digital format and create an interactive web or mobile mockup. This way, when it comes time to publish your website, you can easily transfer over your design work.
6) Use Only Free Plugins
Plugins are an excellent way to customize your theme. Using only free plugins means you won't have to worry about paying for extra features or doing without something you need. There are also many free plugins available that do much more than their paid counterparts—and some of them are even better! The official directory of free WordPress plugins is a great place to start looking, and it keeps track of updates so you can stay up-to-date with all your plugins at once.
7) Put Font Library In CDN
Fonts load really slowly and can sometimes even cause issues on your site. If you host them on a CDN, they'll be served from a server that's as close to your visitor as possible—rather than having them load from an out-of-town CDN—meaning they'll arrive much faster. And, if you change your font library, those updates will be applied right away.
8) Use Multi Vendor Marketplace For Assets Store
It's also a great idea to skip page templates, as these tend to be a little more advanced. Of course, if you have a designer on your team who is able to take care of these things, go for it! As long as you keep those two factors in mind, there should be no problem at all. The main thing you want to focus on is making sure that your file can easily scale from any viewport size or device.
9) Do not Skip Page Templates!
There are three basic types of page templates that you should be aware of when developing eCommerce websites with Shopify. Without getting too technical, all three consist of header, body and footer sections; header includes everything in between your title bar (homepage) or logo (category page) and your main navigation; body is everything after your main navigation; and footer includes anything below your footer navigation. It's important to know these distinctions because they can greatly affect how elements are positioned on each page.
10) Do not Forget About Onboarding Pages
An onboarding page is a page that you want your customers to see immediately after they've purchased from you. With an onboarding page, you get a chance at making a great first impression on customers by explaining how your product or service works and thanking them for their purchase. When it comes to ecommerce, there are many different things that can be included in an onboarding email.
Conclusion
It can be challenging when faced with converting your existing website into a template, but you don't have to go through it alone. There are many resources out there that can help you through each step of conversion. This list is by no means exhaustive, but hopefully it will save you some time during your next design-to-code project! Thank you for reading! Good luck with your next conversion job! Do not hesitate to reach out for any questions or if I forgot anything in my list above.